MobileWallet Payment Case Study
Non Technical Diagram - Executive Summary
Executive summary and flow of entire project architecture. It is 35,000 foot bird's eye view of the project. A large company, wanted to diverse into new technology arena to enable "mobile payments" for all utilities and services in Pluto. It supported recurring payments and split payments.
Zoom Architecture Diagram »
AWS Technical Architecture
Application was designed for scalability on AWS. Leveraging auto-scaling capabilities & server less architecture to minimze cost of operation
Zoom Architecture Diagram »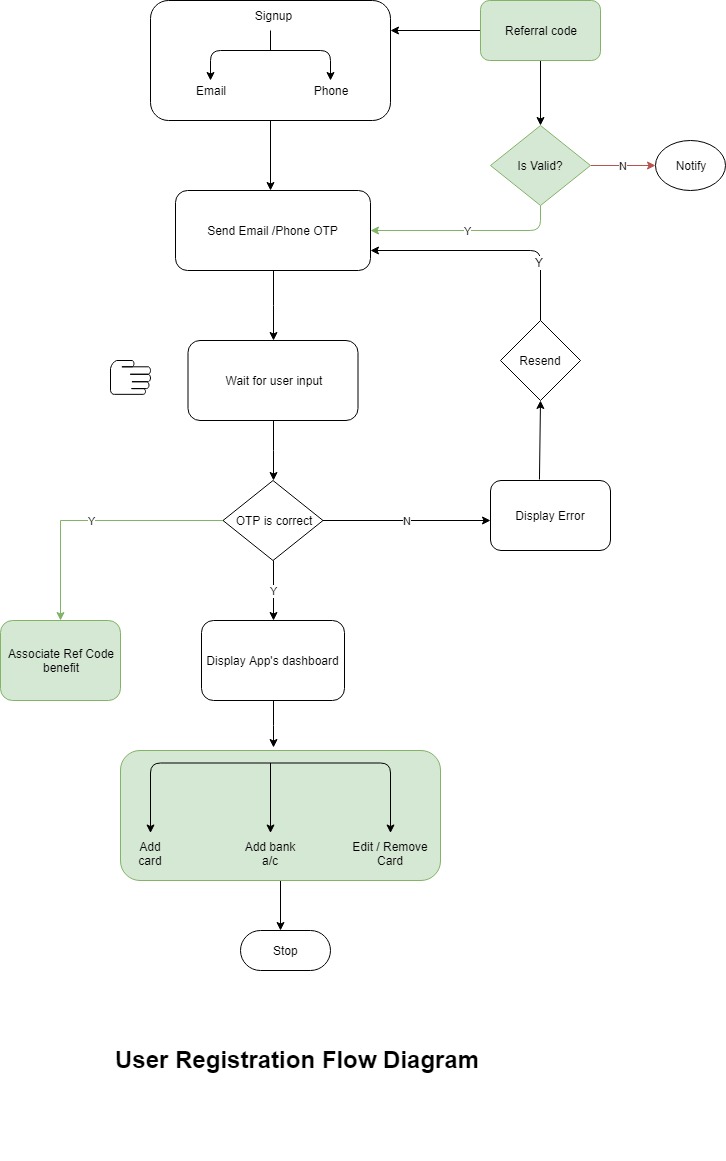 User Registration Flow
Depicts how onbarding of new customers on the App was designed. User could signup using email / phone number. Before account could be used, user accounts were verified.
Zoom Architecture Diagram »
Business Modelling of Vendor Management
Here is how Lakshya Leaders modelled Pluto Payment's flow, for each and every use case. Included different vendor types. Technical contacts. Third party API integrations.
Zoom Architecture Diagram »